RAP Faculty Research about Race + Arts + Place
The RAP faculty's past and present research and activities approach the intersection of race, arts, and urban space that our collaborative seeks to further articulate and develop. We come from different disciplines and geographies and seek to learn from each other, from our students, and our communities. Below is one way we could categorize our work but there could be many others. One hope is that this will help us find connections that will foster more research collaborations and actions.  Ultimately, we hope to identify critical problems and hopeful possibilities.
---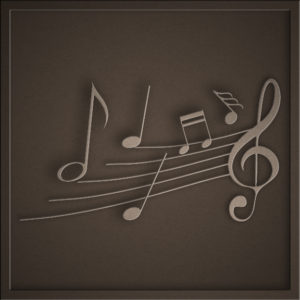 Music
The Tide Was Always High: The Music of Latin America in Los Angeles, editor (University of California Press, 2017) by Josh Kun.
Black Soundscapes, White Stages: The Meaning of Sound in the Black Francophone Atlantic, Johns Hopkins University Press. 2013. by Edwin Hill
Race, Rap and Redemption by Jody Armour, produced by USC alumna J.M. Morris, and featuring performance by Ice Cube, Mayda del Valle, Saul Williams, Lula Washington Dance Theatre, Macy Gray Music Academy Orchestra, and Mailon Rivera.
Audiotopia: Music, Race, and America. Winner of the 2006 American Book Award. UC Press 2005, by Josh Kun
"A Nightstick Turned Into a Song." On Music and Black Power. The American Prospect. 2012, by Josh Kun
Songs in the Key of L.A.: Sheet Music and the Making of California. Angel City Press. 2013 by Josh Kun
The World is Yours: a documentary about hip-hop and the internet by Taj Frazier and team (in progress)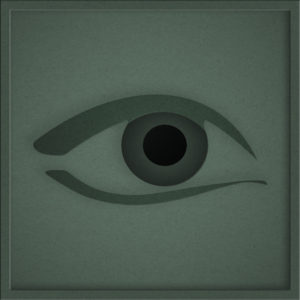 Visual Arts and Social Practice
Double Vision: The Photography of George Rodriguez (Hat & Beard, 2018) by Josh Kun.
Infrastructures of the Imagination: Community Design for Speculative Urban Technologies. In Proceedings of the 8th International Conference on Communities and Technologies (pp. 266–269). New York, NY, USA: ACM. 2017. https://doi.org/10.1145/3083671.3083700 by Karl Baumann, Ben Stokes, Francois Bar, & Ben Caldwell.
""Playing the Chinese card": Globalization and the Aesthetic Strategies of Chinese Contemporary Artists." International Journal of Cultural Studies, 2017 by Taj Frazier.
Mobile Voices: Design as a method to explore the possibilities and limitations of community participation," Mobile Media & Communication. 2017.  https://doi.org/10.1177/2050157917737812 by Francos Bar et al.
California African American Museum, Francille Wilson, President 2013-14.
From the Kitchen to the Parlor: Language and African American Women's Hair Care. Oxford: Oxford University Press 2006. by Lanita Jacobs-Huey.
"Question Bridge: Black Males," Scholarship Steering committee Taj Frazier
Migrating the Black Body: Visual Culture and the African Diaspora (University of Washington Press) 2017. Chapter by Taj Frazier
"The Platform" for the Watts House Project, architectural design and research by Victor Jones
"Bywater Houses" for the Tekrema Center for Arts and Culture in New Orleans by Victor Jones
Art as Social Practice? by Holly Willis, Annette Kim
Received USC Visions and Voices grant to host artist Rick Lowe to interact with students through a talk, workshop, and tour of Leimert Park.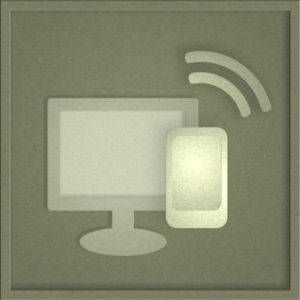 Media and Technology
International Journal of Learning and Media, Holly Willis, co-editor
'Race in Digital Space Digital Salon' two programs of digital media and live music events exploring issues of race, co-curated by Holly Willis
New Cities/New Media,' a five-part screening series of videos grappling with urban space, co-curated by Holly Willis
Urban Visions by Holly Willis, Annette Kim, Francois Bar, Nonny de la Pena, Kristy Kang
Mounted a public exhibition about the use of digital art media and technology to illuminate more marginalized populations, histories, and narratives in the city.
Navigating the FUNKiVerse: Autonomous Vehicles and Augmented Reality in SouthLA
Project probes possible futures integrating autonomous vehicles, augmented reality, and community culture in South Los Angeles. Members of USC schools of Communication and Cinematic Arts are collaborating with Leimert Park artist Ben Caldwell and Pasadena ArtCenter College of Design.
The Leimert Phone Company – François Bar and team (with Taj Frazier)
Convened to re-invent urban objects and community workshops to support paths to neighborhood transformation that honor community history. Outcomes have ranged from a successful LADOT application to create the Leimert Park Village Plaza, to participation in the LA Municipal Art Gallery SKIN exhibition in Spring 2016.
IDEA (Institute for Diversity and Empowerment at Annenberg) by Taj Frazier
The Institute explores the vast complexities of diversity, identity, and culture in media communications and social life.
"Mobile technology appropriation in a distant mirror: Baroquization, creolization, and cannibalism," New Media & Society (Special issue on "The Democratization of Hacking and Making"), by Francois Bar et al.
"Participatory Design of a Mobile Platform for Social Justice: Reflections on Power and Participation in the Mobile Voices Project," International Journal of Learning and Media (IJLM) by Francois Bar et al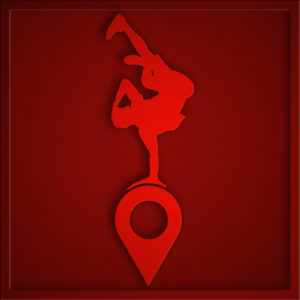 Arts + Culture in Space + Place
"Property Outlaws in the Southland: The Potentials and Limits of Guerrilla Urbanism in the Cases of Arts Gentrification in Boyle Heights and Street Vending Decriminalization in Los Angeles," Urban Design International. 2019.  doi.org/10.1057/s41289-019-00086-6 by Jonathan Crisman and Annette Kim.
"The location patterns of artistic clusters: A metro and neighborhood level analysis," Urban Studies; 2014, by Elizabeth Currid-Halkett.
"The Social Life of Art Worlds: Implications for Culture, Place and Development,"  in R. Crane & R. Weber (Eds.) Oxford Handbook of Urban Planning. Oxford: Oxford University Press; 2012, by Elizabeth Currid-Halkett.
"An Occupational Analysis of Creative Sector Impact on Regional Economies," Cambridge Journal of Regions, Economy and Society 6(1), 55-69; 2013, by Elizabeth Currid-Halkett.
Contesting the Streets by Annette Kim, Raphael Bostic, and Abel Valenzuela
Co-organized an international symposium resulting in a special issue of Cityscape journal in March 2016 about street vending and public space in global cities.
Emergent Cities by Rochelle Steiner, Scott Fisher, Jen Stein.
Participants include Tridib Banerjee, Francois Bar, Annette Kim, Holly Willis
An inter-disciplinary working group of USC faculty around the arts and the urban.
Project Banlieue: French Peri/Urban Cultures and Crises, by Edwin Hill
"Food, Recreation and the Arts as Social Justice," Visions and Voices event co-organized by Taj Frazier
"Building Community: Making Space for Art" by Maria Rosario Jackson. Washington DC: The Urban Institute. 2011.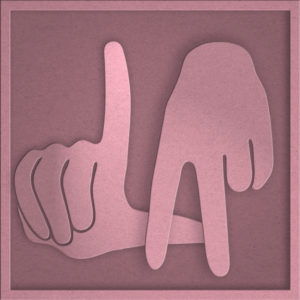 Los Angeles
The Autograph Book of L.A.: Improvements on the Page of the City (Angel City Press, 2019) by Josh Kun.
World Building Downtown Los Angeles (DTLA): Academic-Community Collaboration and Methodology for Applied Communication Research. In C. George (Ed.), Communicating with Power (Peter Lang). New York, NY, USA. 2017 by Francois Bar et al. http://dx.doi.org/10.3726/978-1-4331-3945-1
To Live and Dine in L.A.: Menus and the Making of the Modern City (Angel City Press,  2015) by Josh Kun.
"Arts and Culture in Los Angeles," in D. Sloane (Ed.) Planning Los Angeles, American Planning Association; 2012, by Elizabeth Currid-Halkett.
Negotiating the Identity of Diaspora: Ethnoscapes of the Southeast Asian Communities in Los Angeles, in S. Moroni & D. Weberman (Eds.), Space and Pluralism, Budapest: Central European University Press, 2016. by Tridib Banerjee, et al.
Black and Brown Los Angeles: A Contemporary Reader. UC Press. 2013 co-editor Josh Kun.
"Art, Culture and Economic Development" special issue of Journal of Planning Education and Research guest edited by Elizabeth Currid-Halkett.
"Krumpin' in North Hollywood: Public Moves in Private Spaces," Boom: A Journal of California, 2013, by Taj Frazier